LUNAFEST Dallas 2017: Attend LUNAFEST and enjoy great short films while raising awareness of actions to end violence against women and girls around the world and supporting women's health awareness. You'll have fun and make a difference. Enjoy hors d'oeuvres and the bar, as well as a silent auction.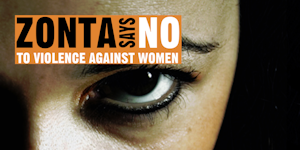 Event to be held at the following time, date, and location:
Wednesday, May 10, 2017 at 5:30 PM (CDT)
Angelika Theater
5321 E Mockingbird Ln
Dallas, TX 75206
Tickets $40 – General Admission
              $20 – Student
              $30 – Groups of 10 or more
Available through  Eventbrite
The event will feature 9 short films by women, for women, about women totaling 90 minutes. Proceeds benefit scholarships for women studying STEM, business and public affairs as well as Zonta Club of Dallas local service projects such as Our Friends Place and Vickery Meadows Learning Center. Proceeds also benefit the Breast Cancer Fund.
LUNAFEST is united by a common thread of exceptional storytelling – by, for and about women.
Our most recent annual Amelia Earhart Fundraising Luncheon was held February 11, 2017, Frontiers of Flight Museum. The theme of this years luncheon was "Empowering Young Women Through STEM. This years luncheon speaker was Amy Patrick, a structural engineer from Houston, Texas and graduate of The Hockaday School.